Hendy-Westinghouse-Northrop Grumman 1906 to 2015
June – October, 2015
This exhibit showcased this important industrial site built by Joshua Hendy Iron Works when they relocated to Sunnyvale after the 1906 earthquake destroyed their plant in San Francisco.  The plant has since been owned by Westinghouse and now by Northrop Gumman. This temporary exhibit included items on loan from the Iron Man Museum located at the plant site off Hendy Ave. between Sunnyvale Ave. and Fair Oaks Ave.
Here is a link to a saved copy of an article about this exhibit that was published on July 1, 2015: Sunnyvale Sun: Classic companies are showcased in Heritage Park Museum's new exhibit
Click on the photo below for photos and videos from the reception: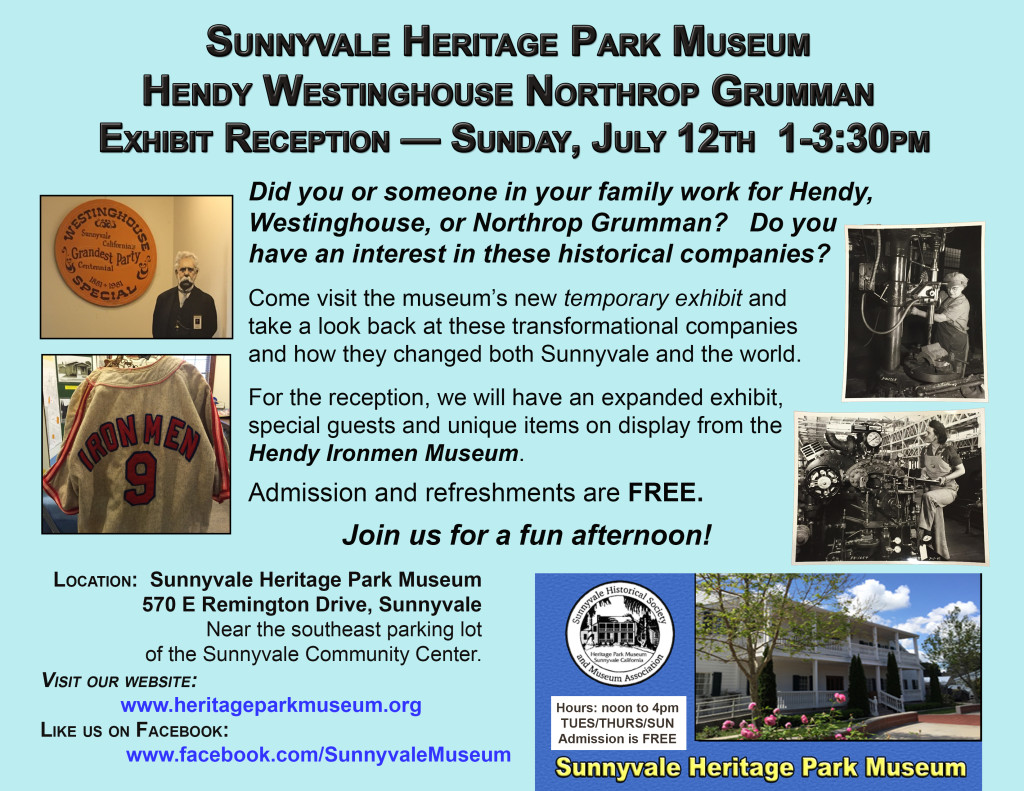 videos related to Hendy Iron Works.
Copyright © 2015 Sunnyvale Historical Society & Museum Association, Inc., All Rights Reserved