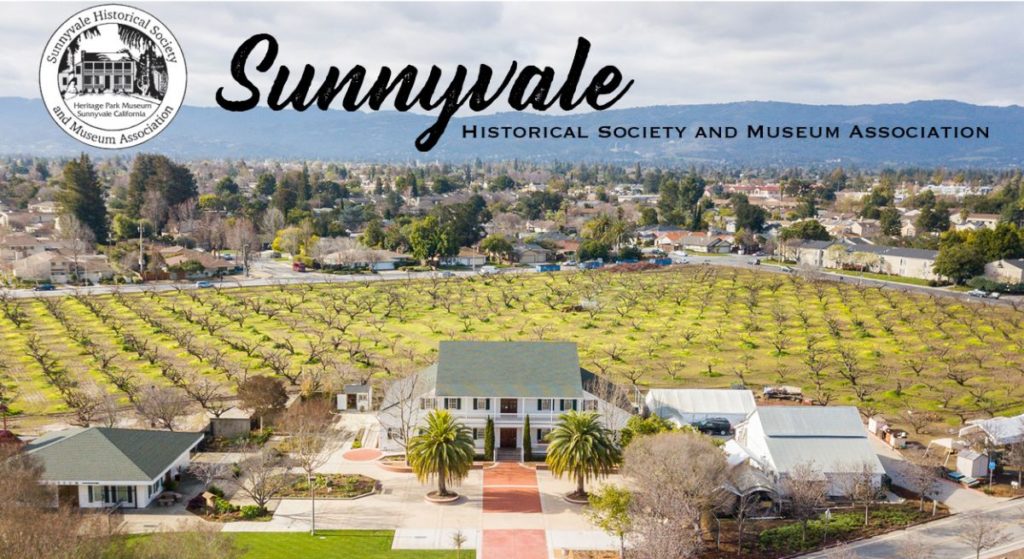 The Sunnyvale Historical Society was formed in 1956 for the purpose of saving the Murphy house, which was purchased by the City of Sunnyvale in 1953.
In 1960, the Society succeeded in getting the State of California to designate the Murphy family home as California Registered Historical Landmark No. 644. In spite of this recognition, the house was demolished in 1961.
A small museum was created in Murphy Park to preserve and display saved artifacts from the Murphy house and other Sunnyvale history.
Sunnyvale Historical Society and Museum Association Inc. (SHSMA) was incorporated in 1979 as a non-profit organization.
In 1994, the City of Sunnyvale preserved ten acres of Blenheim apricot trees to celebrate the important contribution of orchards to the early development of the local economy. The orchard was designated as Heritage Orchard Park by the Historical Society in 1997.
Funding was secured in 2002 to reconstruct the Murphy home as a museum to be located in the Sunnyvale Community Center next to the Heritage Orchard Park.
In 2008, construction of the Sunnyvale Heritage Park Museum was finished and a Grand Opening was celebrated.
Mission Statement
To preserve, archive and present the history of Sunnyvale so people of Sunnyvale can have a close-up, well-documented look at their unique history from the Ohlone Indians who lived in their Valley in the distant past, to the technological developments of the present and all of the historical events in between which have shaped the Sunnyvale they know today.
Copyright © 2019 Sunnyvale Historical Society & Museum Association, Inc., All Rights Reserved