The Murphy story starts with Martin Murphy, Jr., but who was he?
Martin Murphy, Jr. was a pioneer who made his way as an Irish immigrant to being one of the biggest landowners in the state, founder of schools, and father of mayors and senators. At one point in the 19th century, you could travel from Sunnyvale to San Luis Obispo without ever leaving Murphy land!
On a wagon train
Before he accomplished all that, Martin was part of another awe-inspiring feat: the first successful wagon train to cross the Sierra Nevada – two years before the fateful Donner Party failed at their attempt. Martin was the son of Martin Murphy Sr. who had taken most of his family from their home in County Wexford, Ireland, to Canada in search of a better life. He left Martin Jr., a thirteen-year-old, behind with his younger siblings to run the farm until he would be old enough to sell it and rejoin the family. The Murphys found the land they had bought in Canada not suitable for farming and went further south to Missouri. There, they encountered the dreaded malaria, which killed several family members, and so the family decided it was not the place for them, either. A priest from California told them about the fertile lands out west and the fact that in California, which was part of Mexico at the time, they would be able to practice their Catholic faith. – It took no more persuasion than that to make up their minds, and they packed up their belongings yet again.
Before the Donner Party
Many emigrants moved to the west to seek their fortunes in the early 1800s, a lot of them following the Oregon Trail, an established route. People had reached California by ship across the Pacific, or around Cape Horn, or traveling up the coast from Mexico, but no one, so far, had been successful bringing wagons on the overland route. Several attempts had been made in the early 1840s, but all of those expeditions had to abandon their wagons in the end and make it to California on foot or horseback. It was important for emigrants to be able to go in wagons because they wanted to start a new life and set up shop in the west, so they needed to take the tools of their trade.
The Murphy clan – nineteen of them (to start with – we'll get to that) – decided to join a wagon train attempting to cross the Sierra Nevada into California in 1844. They left as members of a 28-wagon trek from Council Bluffs, Iowa, in May 1844, and eleven wagons branched off to make their way across the mountains–successfully–with fifty persons traveling together. Fifty-two of them arrived in Sutter's Fort, since two babies were born on the trip! One of those infants was Elizabeth, Martin Murphy Jr.'s daughter, and when he saved her after a fall into the Yuba River, they gave her the middle name Yuba.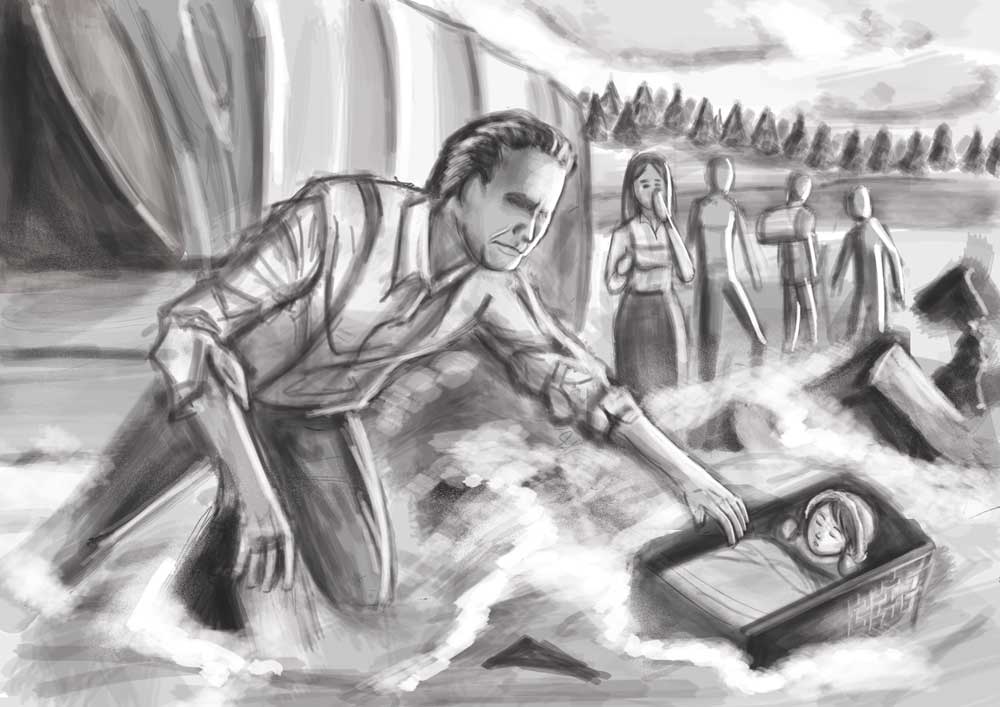 The success of their journey was due to the fact that they had a wise and strong leader, Elisha Stephens (after whom Steven's Creek is named), and that they held council and stuck together, unlike the Donner Party who quarreled and split up the group, getting stranded. Every member of the party had to walk ten to fifteen miles a day, next to the oxen-drawn wagons, which contained tools, weapons, and ammunition. They made it through many hardships – desert, snow, lack of food – until they arrived in Sutter's Fort in March 1845, with not one person lost.
Settling In
In 1849, Martin Murphy Jr. bought land in the Santa Clara Valley from Mariano Castro, an area that comprises the Sunnyvale of today. At the time, with California becoming a state of the Union, many Mexican landowners had difficulties proving the title to their land and were embroiled in lengthy legal battles. Land was sold to pay for the lawyers and fees. Martin started out growing wheat and raising cattle and made a tidy profit from hides sold for leather. His brothers, Dan and John, had opened a general store in the foothills of the Sierra Nevada during the gold rush to supply miners with tools and food, and Martin delivered meat and grain to them.  That little mining settlement became the town of Murphys, named after the brothers;  that is why the citizens of this Murphy's had to choose a different name!
The arrival of the train
In 1861, when the railroad from San Francisco to San José was built, Martin allowed tracks to be laid across his land  to create a stop for passengers and goods. He bought more land all over California, including a 9000-acre ranch, the Santa Margarita, near San Luis Obispo, which his son Patrick ran for him. From the 1860s on, Martin started diversifying the land use and planted crops other than wheat, including vines and fruit trees. With property taxes rising and a decline of the price of wheat, the big ranchos began to give way to smaller farms, often planted in fruit trees.
Sharing their wealth
Martin and his wife Mary shared their wealth with the community around them. Most notable, they helped found two schools. Unable to read or write themselves, it was very important to them that their children should be educated well. Bishop Alemany from San Francisco was a frequent guest in their house – in fact, one of the bedrooms was called The Bishop's Bedroom! – and they discussed starting schools in Santa Clara Valley. With Murphy money and Jesuit priests as teachers, Santa Clara College for Boys and Notre Dame College for Girls were founded. These institutions over time developed into what we know today as Notre Dame de Namur and Santa Clara universities.
Another example of Martin and Mary's generosity and hospitality was their Golden Wedding Anniversary: they decided that, rather than run the risk of forgetting someone, they would invite the whole county! They placed an ad in the local papers, their children were in charge of the detailed planning, the railroad ran special trains, and they held a huge barbecue at Bay View which was attended by thousands of well-wishers.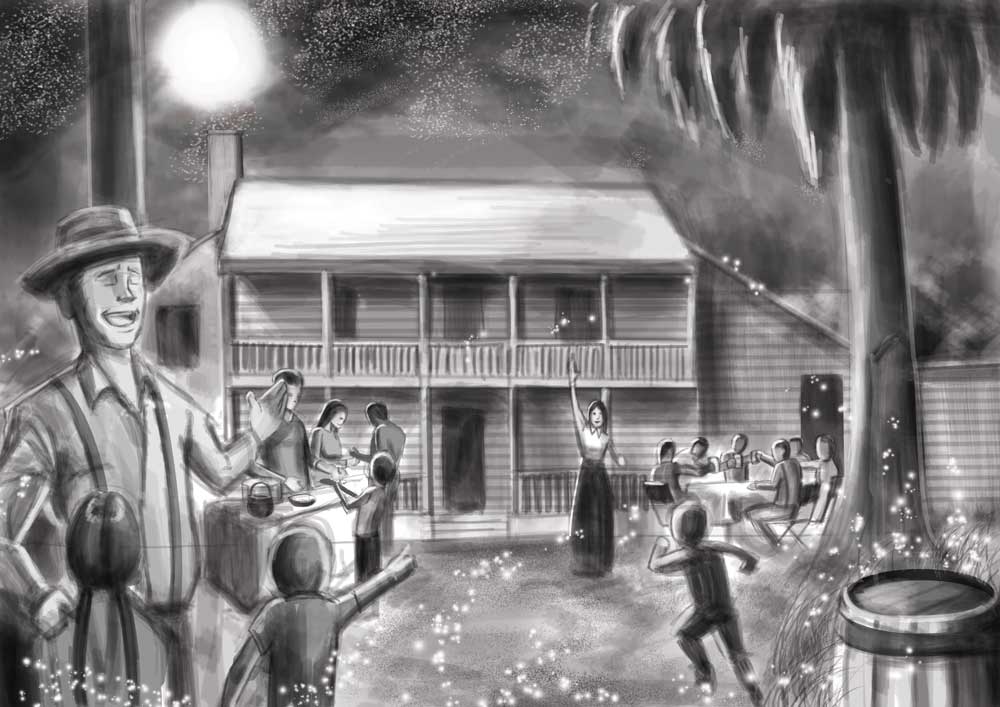 After Martin and Mary's deaths (1884 and 1892), their heirs started selling off parcels of land, and through the efforts of developer Walter Crossman, the area around the train station developed into a bustling little town, which became Sunnyvale in 1901 and incorporated as a city in 1912.
Text by Katharina Woodman
Illustrations by Doretha Weston
(A detailed film, "The Forgotten Journey", produced by John Krizek for PBS on DVD may be purchased in the Museum Store)
Copyright © 2020 Sunnyvale Historical Society and Museum Association, Inc., All Rights Reserved