The Sunnyvale Historical Society Museum has garage sale fundraisers twice a year (in the Spring and in the Fall).  We always accept DONATIONS, so keep us in mind all year as you find things of value that you no longer need.  Suggested donation items are: tools, decorations, jewelry, small furniture and kitchen items. Please no exercise equipment, clothes, books or electronics.
The location of the garage sale itself is at 795 South Wolfe Road, Sunnyvale, CA (closest cross street is Iris Avenue).
You can drop off your donations for several weeks before the sale at the museum whenever it is open,  on Tuesdays, Thursdays, and Sundays 12pm to 4pm. If that doesn't work, then give us a call and we will make arrangements for a drop off. The museum address is 570 E Remington Drive, Sunnyvale, California, Phone number: (408) 749-0220. Thank you!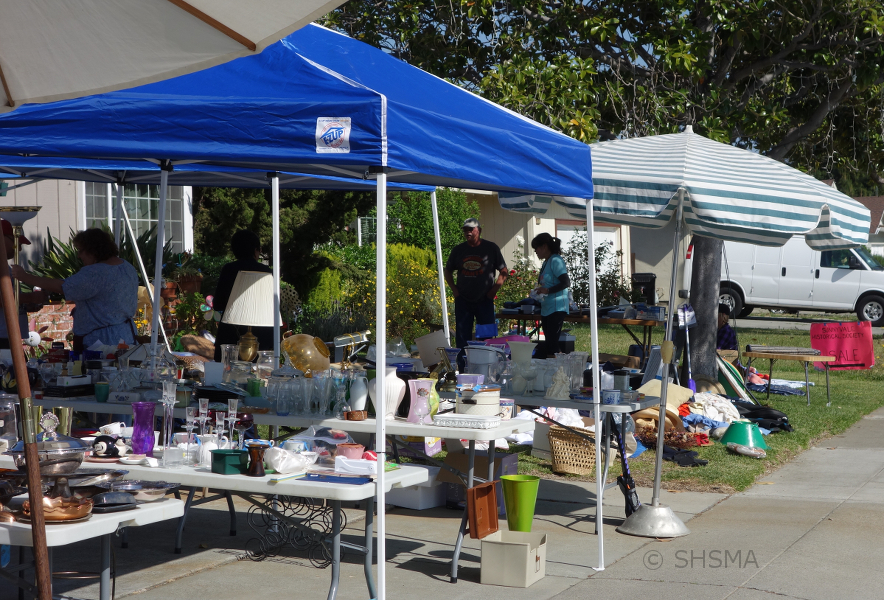 Copyright © 2020 Sunnyvale Historical Society & Museum Association, Inc., All Rights Reserved