Museum Store
Purchases at the Museum Store provide much needed income to cover the costs for running the museum and its maintenance. The store offers unique items you won't find anywhere else, from jewelry and vintage lines and china or crystal to a variety of books on the history of the area. If you have no use for your grandmother's jewelry anymore, consider donating it to the Museum Store.
Victorian Teas
We host a Victorian Tea on one weekend each spring, and Holiday Teas on the first two weekends in December.  A formal, Victorian tea will please and delight all your senses. Enjoy assorted tea sandwiches, sweets, and scones complete with all the trimmings.  For more details about Victorian Teas, go to our Events & Exhibits page.
Consider becoming a member to take advantage of members-only benefits, and to support the organization's ability to continue our efforts to present Sunnyvale's history to the broader community. Gift memberships are also available in the Museum Store.
Garage Sales
The Sunnyvale Historical Society Museum has garage sale fundraisers twice a year (in the spring and in the fall).  
Please note that garage sale donations are currently not being accepted. At this point, the capacity for storage at the museum is extremely limited. Thus, we are asking our members and friends not to drop off any more items meant for future garage sales, because we simply have no place to stash them. We will let everyone know when we will be in a position to accept donations again. – Thank you for your understanding.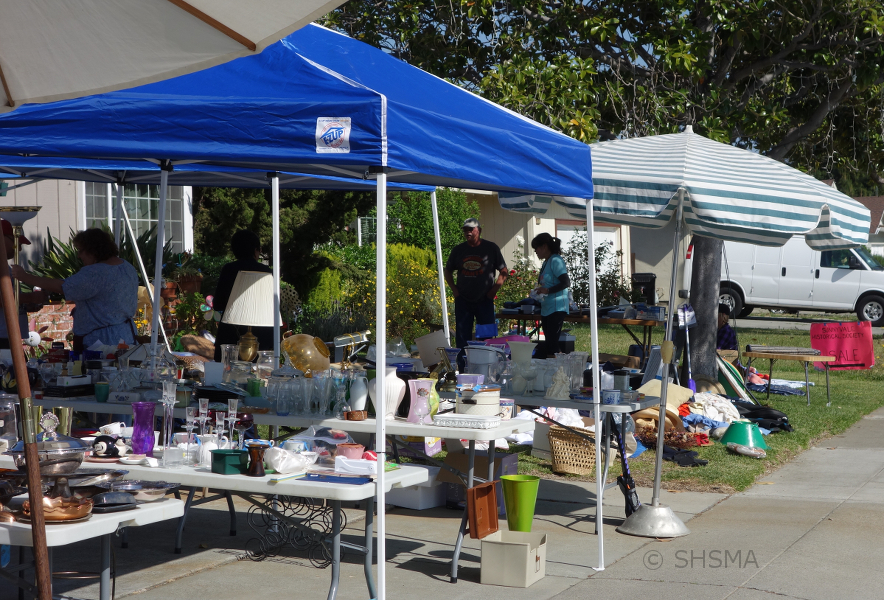 Copyright © 2020 Sunnyvale Historical Society & Museum Association, Inc., All Rights Reserved