"Who is that handsome fellow  in that relief?", visitors ask when they enter the hallway across from the bedroom display. Our docents, meanwhile, have been wondering, "Why is this plaque displayed only now?", since until recently, on that same spot on the wall, we showed a drawing of the museum building, in order to juxtapose it with the one of the original Murphy home hanging in the bedroom. – Well, our master sleuth, museum researcher Allen Rountree, has all the answers! Here they are:
The large bas-relief bronze plaque shows no other than Bernard D. (B.D.) Murphy, one of Mary Bolger Murphy and Martin Murphy Jr.'s sons.
B.D. was a child of three when the Murphy family crossed the Sierra Nevada into California. Later, he was a California State Senator and a popular mayor of San José for three two-year terms in 1873-1877 and 1880-1882.
In 1888, U.S. Senator James Phelan, the Hon. B.D. Murphy and other distinguished men of the valley organized the still-venerable Sainte Claire Club. Their 1893 clubhouse still stands in downtown San José.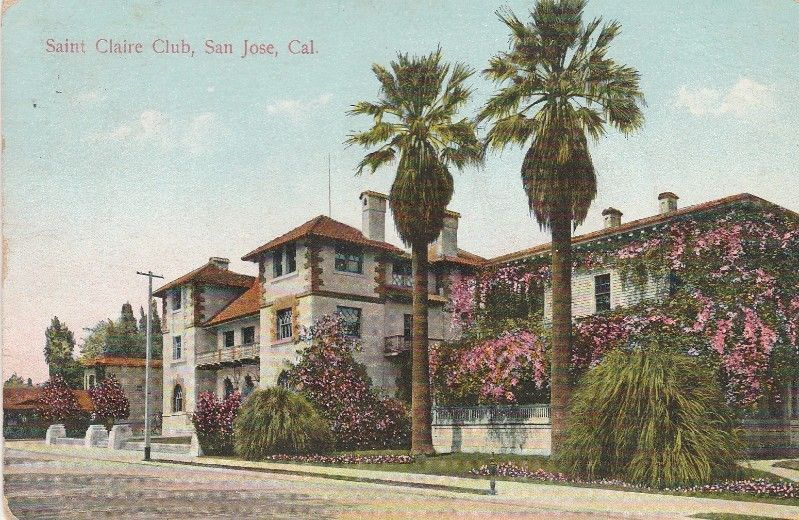 It was that club that commissioned the memorial plaque, after B.D.'s death at age 70, in December of 1911. The esteemed local sculptor Haig Patigian created the bronze plaque in his studio in San Francisco in 1912.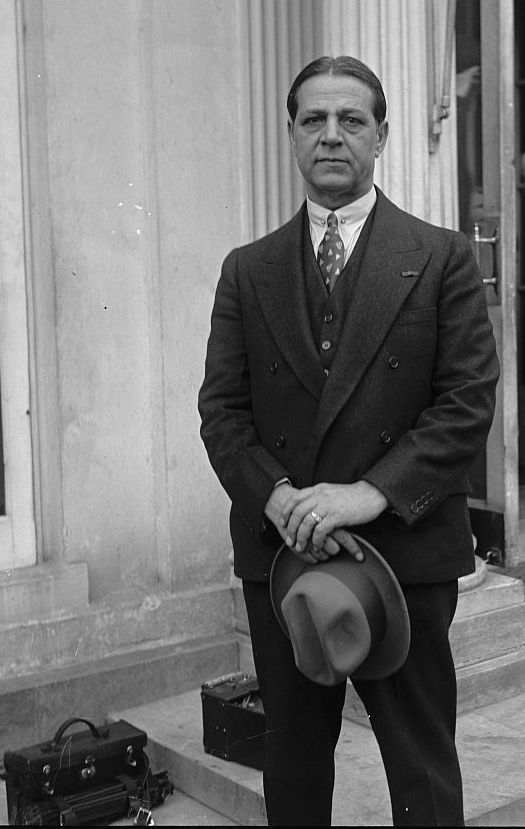 Mr. Patigian in 1928
How our museum acquired this work of art weighing 60 pounds is a detective story of lost artwork and missing history. In the summer of 2015, Anne King Nehmens, the great-great granddaughter of Bernard D. Murphy donated a box of Murphy-Wright-King family photographs to the museum. The portraits and wedding photographs were a valuable record of Murphy descendants, but no one at the museum recognized the photo of a wall sculpture engraved "B.D. Murphy".
Enlarging the photo, I could see "Haig Patigian 1912" engraved in the lower right corner and discovered that he was an Armenian-American sculptor with a studio in San Francisco from 1900 to 1950. Patigian has sculptures on display at the Oakland Museum and created more of San Francisco's statues and bas-reliefs than any other artist of his time. Among his works is a 1940 bas-relief bronze of pioneer financier William C. Ralston that stands on the Marina Green in San Francisco. This monument is an example of how the Murphy plaque would have looked on a building or in a grand public lobby. Ironically, William Ralston also has a six-degrees-of-separation connection to Mary and Martin Murphy Jr.
Mary and Martin helped finance the founding of Notre Dame Academy for women in San José in 1851. In 1923, the College of Notre Dame campus moved from San José to the 40-acre family estate, Ralston Hall in Belmont, built by this same William C. Ralston in 1867.
In the search for the B.D. Murphy plaque, I emailed photos of the plaque to numerous local museums and historical societies. No one had ever seen or heard of the plaque, until the director of History San José, Cate Mills, replied that they had the plaque in storage. They had recently acquired it from the de Young Museum of San Francisco. At some point, the Sainte Claire Club had given the plaque to the de Young where it had been in storage for 100 years! The plaque did not look like it had ever been mounted or installed on a wall. Fortunately, History San José was willing to place the plaque on long-term loan with the Sunnyvale Historical Society in January 2016.
Included in the Anne King Nehmens photo collection was this fine portrait of B.D. Murphy with his trademark wide-brim planter hat that shows that the artist indeed captured the essence of the mayor and state senator. At long last, the B.D. Murphy monument resides in a grand public building, where it belongs and will be appreciated.