2018 Holiday Exhibit
The Holiday exhibit this year features Miniatures and Models. Minuscule items and models will be displayed to show history through these artifacts, the majority of which stem from the museum's own collections, augmented by private loans. Some of those items are children's sets, others are salesmen samples: anything from bikes to cars and doll houses to tea sets. Models include the Bianchi barn, the Murphy Bay View home, and the Lockheed Agena Spacecraft, among others.
This exhibit will run from November 1st through January 6.
Winter 2019 Special Exhibit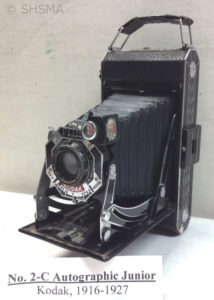 Coming in January in our upstairs rotating exhibit room, "Communications before Technology" 
February 11, 2019 – General Meeting
Our next General Meeting is Monday, February 11, 2019, starting at 7pm:.  The program will be on the History of Energy and Its Future Plight.
Henry Ford introduced the first production automobile in 1906, without fueling stations, but somehow prevailed and ignited The American Industrial and Energy Revolution. Now, 116 years later the world faces a serious energy crisis with poverty, pollution, and increasing power outages worldwide. Tom Quinn, Founder of E-Fuel was the main guest speaker at the Stanford University Energy Conference June 18th, 2018, where he debated top scientists on the topic "The History of Energy and its Future Plight". Please join us to hear and see Tom Quinn's presentation on his past product inventions and his new venture that will change the future path of energy in ways you never thought possible.
Tom Quinn is a native of Sunnyvale and a serial entrepreneur whose technology is now used by most people worldwide. His patented Inertia Graphic Motion Control System, inspired by his aviation pilot experience, led to the creation of Nintendo Wii, Smartphone Vehicle Navigation and Virtual Reality Headsets. The Nintendo Wii has sold over 100 million units since its inception.
Anniversary Celebration (2019 date to be confirmed)
A new, grand entrance is being created to celebrate the ten year anniversary of our current museum building. Delays in construction have pushed the celebration to 2019, this page will be updated when we have a firm date.
A City maintenance building was removed which was blocking the view of the museum from the parking lot.  The museum building and exhibits will be open during normal hours and fully accessible during this demolition and construction.  Stop by anytime to view the progress, and plan on attending our special anniversary reception!
Copyright © 2018 Sunnyvale Historical Society & Museum Association, Inc., All Rights Reserved