The Heritage Park Museum Project Team is composed of members dedicated to preserving the community's heritage for future generations. The members of this team are as follows:
Laura Babcock, Director
Laura is a long-time community leader and former Heritage Preservation Commissioner with a life-long passion for preserving history. Laura served on the Orchard Heritage Interpretive Exhibit Project Advisory Board for the society and was the Project Manager during its construction. She also chaired and served as Project Manager and Coordinator for the successful Museum Barn Relocation Project for the City of Sunnyvale in 2003. Laura was employed as private practice, department manager in radiology of Orthopedics at Stanford University Medical Center for thirteen years and is now the principal of Laura's Garden Design.
She is a 1986 graduate of Leadership Sunnyvale, and serves on the Leadership Sunnyvale Board of Directors and the Historical Society Board of Directors. Laura brings extensive experience in leadership, project development and project management to this team. Laura has been a resident of Sunnyvale, California since 1979.
Leslie Lawton, Past President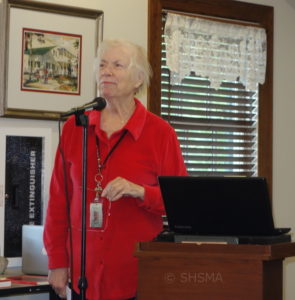 Leslie is a long-time member and docent of the Historical Society and has been the editor of our monthly newsletter since 2007. She has owned her own transcription business, We Produce, since 1984 and has lived in Sunnyvale since 1976, but in Santa Clara County since 1959. Prior to starting her business she worked for Syntex Pharmaceuticals in Palo Alto for 18 years. There, she served as Manager of Community Relations.
Leslie has served as a board member and president of both the Sunnyvale Chamber of Commerce (six years) and Sunnyvale Community Services (twelve years). She is also a 1999 graduate of Leadership Sunnyvale.  In 2016, Leslie was awarded Lifetime membership of the Chamber of Commerce.
Flo Stafford, President
Flo Stafford was born and raised in Sunnyvale.  She is a lifetime member of the Sunnyvale Historical Society as was her  mother, Pearl Gilmore.  Flo's father, Bill Gilmore, served on the Sunnyvale City Council for ten years and was elected mayor in 1954.  Her nephew, Jim Roberts, also served eight years on the Sunnyvale City Council and elected mayor in 1994.
Flo owns and manages Starlite Storage.  Flo has  been married to Douglas Stafford for 53 years and has two children.    Flo has been a member of the Sunnyvale Rotary Club for the past 25 years and was the first woman to serve as its president.   She is a 30-year member of the Sunnyvale Tennis Club and still plays on its USTA teams.  She is also a 1995 graduate of Leadership Sunnyvale.
Frank Quinn, Vice President/Programs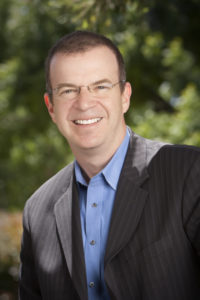 Frank Quinn is a native to Sunnyvale, where he currently resides. He also spent over 18 years as a resident of Los Gatos and Saratoga. Frank began his career as a successful, serial, high–tech entrepreneur. He served as Director of Sales for Scorpio Communications, playing a major role in negotiating a successful $80 million dollar acquisition by US Robotics. Before that, Frank co-founded Madge Networks Inc., then publicly traded revenues in excess of $400 million. He worked in several other highly successful high-tech startups before deciding to make a career change in 2002 to become a realtor in the hot Silicon Valley real estate market. Frank is currently working at Sereno Group Real Estate. He enjoys time with his family and friends and serving his community.
Tara Martin-Milius, Secretary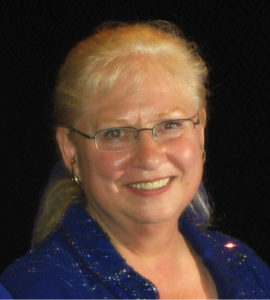 Tara Martin-Milius, facilitator, teacher, former Sunnyvale Council Member and SMNA community leader, supports the development of communities through collaboration, contribution, and celebration. An organic gardener, she is committed to sustainability in: environment, fiscal practices, transportation and land use. Her business focuses on helping groups achieve their goals and teaching management 'soft skills' topics. She is currently working with Silicon Valley Clean Energy as Outreach Coordinator.
Allan Smirni

, Treasurer

Allan Smirni was born and raised in New York City by immigrant parents from the Caribbean. He graduated from Brooklyn College, CUNY in 1960 with a degree in Economics and Accounting. Upon graduation, he entered the US Air Force as an officer, and served eight years first as an accounting and finance officer and then as a helicopter pilot. After leaving the USAF, he attended the Berkeley Law School, graduated in 1971 with a JD degree. During the next 39 years, he practiced corporate law first with a law firm in San Francisco, and then with five technology companies in Santa Clara and San Mateo counties as Corporate/General Counsel, and Corporate Secretary. He retired in 2010. Allan has been married for 24 years to a woman with many years of volunteer activities, including the SV Chamber of Commerce and the SV Heritage Park (Outdoor) Exhibit. They have lived in SV for 32 years.

Allan has enjoyed the study of history since college and has visited many historical museums during he and his wife's travels around the world. They have been members of the Society for over 10 years. Allan has volunteered during retirement in his church activities, including St. Vincent de Paul and Bread of Life. He is pleased to have been asked to serve as Treasurer of the Society in June 2016. Allan and his wife have a grown daughter and two grandchildren.
Other advisory committees and chairs are established as needed.
Copyright © 2017 Sunnyvale Historical Society & Museum Association, Inc., All Rights Reserved